Classically trained herself, Suzànne began her professional dance career with Ballet West at age 15, and continued with Orange County/Ballet Repertory, OBT among others. In additon to owning her own studios - Del Mar Academie, Huntington Conservatory, and most recently Monterey Bay Academy of Dance - over the last 30 years, Suzànne has been the Artistic Director of several studios along the central California coast, created community education programs at Gabilan College, founded two performing companies, and created & worked with many youth outreach programs. She remains on staff as a choreographer/instructor at South Valley Dance in Morgan Hill. Suzànne served 4 years as the Artistic director of Caminos Del Arte and 10 years as Associate Artistic Director of Salinas Performing Arts and is currently a memeber of the Watsonville Woman's Club. In addition to a lifelong dance background, Suzànne has a substantial resume in the financial and business management arenas. Suzànne's love for teaching dance and her students are her passion.
PACIFIC BALLET

Provides the highest quality of training for students pursuing a career in classical ballet as well as students studying for self-enrichment purposes. Cecchetti method technique, augmented with Vaganova is utilized to promote, provide, and train dancers with a comprehensive knowledge of the art of classical ballet in an environment that encourages self-esteem and positive competition. Class size is limited to provide individual attention to each student.
Each class has a heavy emphasis on terminology and technique along with basic physics and anatomy, which are taught to give students a better understanding of movement principles and injury prevention through proper technique.
SUZÀNNE M. LUNDBERG, ARTISTIC DIRECTOR
Suzànne is a master teacher gifted with the ability to impart her extensive knowledge of the technique and artistry of classical ballet to her students. Her vision reaches beyond the technical and into mentorship utilizing a holistic approach in teaching to create dynamic individuals as well as dancers. The persistant technical clarity of her classes matched with her approachability have made Suzànne a much-sought after teacher in the Bay Area.


SUCCESS STORIES
Students that have studied with Suzànne have moved on to professional dance careers as dancers, choreographers, company directors, teachers, and studio owners. Many more have been accepted into prestigious summer programs to study with master teachers and/or received college scholarships with ABT, SFB, PNB, NYCB, Joffrey, Julliard, Boston Ballet, Houston Ballet, Ballet San Jose, Colorado Ballet, Ballet West, The Rock School,Suzanne Farrell, Gelsey Kirkland, MIT, UC Irvine, Long Beach, L.A.Contemporary Dance, Nickerson-Rossi Dance, New International Dance Ensemble, Dance Through Time, Cornish School of the Arts, North Carolina School of the Arts, Steps on Broadway, Finis Jhung, David Howard, Jillana, Suki Schorer, Maria Tallchief, Lucinda Childs, Edward Villella, ...and the list is growing.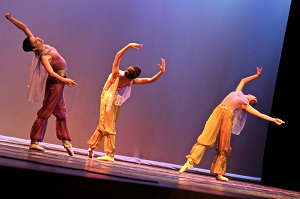 Grace. Discipline. Technique. Artistry.
Copyright © 2018 Pacific Ballet LLC All rights reserved. Designed by Suzànne
515 E. MAIN ST., STOCKTON, CA 95202 209-390-4543 info@PacificBallet.net